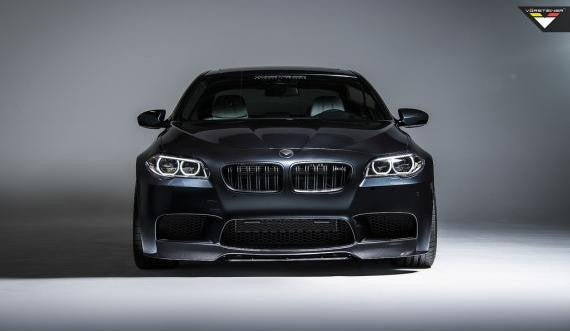 Vorsteiner F10 M5 Carbon Fiber Front Spoiler
Description:
Vorsteiner's vision is quite simple: Create the most advanced, innovative, and distinct products in the marketplace to meet the demands of the most discerning clientele. For instance, out lightweight carbon fiber aerodynamic products are uniquely created to enhance to original design light of your vehicle. Our core design philosophy of "understand functional elegance" brings the sporty appearance of your BMW to new heights.
Quality products define the Vorsteiner brand. Each and every part must pass rigorous quality controls before they reach your vehicle. Our customers expect nothing less than the best parts from Vorsteiner. We naturally expect nothing less.
Vorsteiner's Carbon Fiber Honeycomb Matrix (CFHM) structure gives our parts superior stiffness, strength & durability compared to traditional hand laid carbon fiber and fiberglass materials.