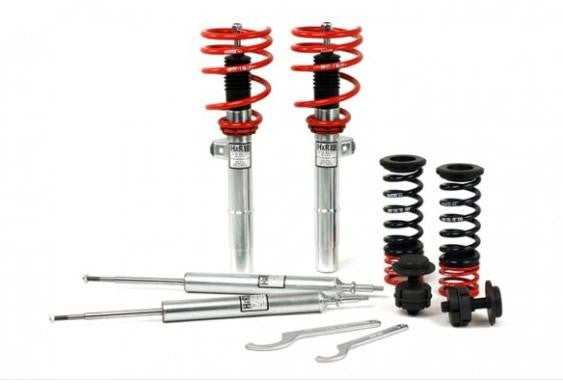 H&R E9X M3 Coilover Kit
Description:
Disables EDC system.
Engineered for street and occasional track use, H&R Coil-Overs feature a fully-threaded shock body (not an imitation sleeve-over) that allows you to precisely dial in height adjustment to achieve optimum weight transfer, or simply get the aggressive look you've been looking for. Featuring H&R's exclusive dynamic damper technology, each shock is engineered to work in harmony with a progressive-rate spring, together creating a finely-tuned suspension system.