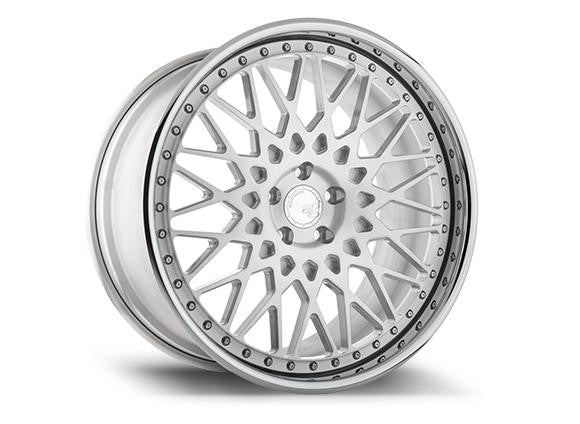 Avant Garde Function F441
Description:
Custom bolt patterns, offsets, and finishes.
Available in 18",19", 20", 21", 22", 24", and 26"
Individualized Concavity profile for each application.
Italian Made chrome-plated, high strength 12pt hardware - Standard.
Aerospace Grade 6061-T6 forged aluminum for optimum strength-to-weight ratio.
Precision CNC production to your specifications for any custom application.
OE TPMS and mounting hardware compatible.